Our Hydro Shower Jet review looks to get to the bottom of this popularly searched shower head. The point of these types of shower heads is to give you a spa-like experience when you shower. The design uses high pressure to powerful, silky water pressure that relaxes you while removing soap bubbles from your skin.
Let's jump right into our Hydro Shower Jet review to see what all the hype surrounding this product is all about.
Hydro Shower Jet review: First thoughts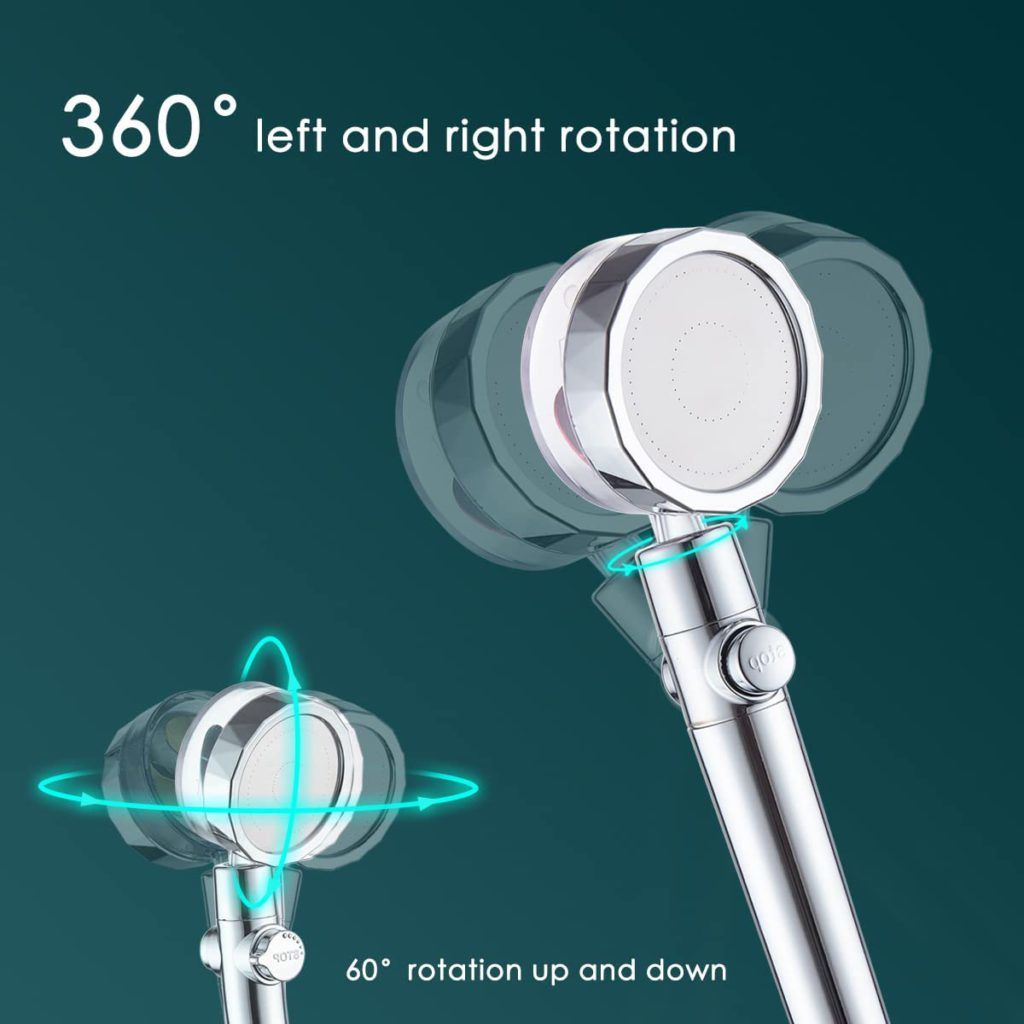 The Hydro Jet comes with a head that rotates freely 360 degrees. The internal pressurization design creates powerful water pressure that turns showers into a therapeutic affair. It also happens to be good for your skin since it efficiently removes soap from your cleaning products, so you don't have to stress your skin trying to get it off with your hands.
The Hydro Jet is said to be made from environmentally safe materials and all that good stuff. That's about all the good things we have to say about this product.
Its manufacturers are on the sketchy side, and their site has a lower ranking than a month-old blog built by a teenager with some web design skills. We did manage to find the product on the big A, but no one there had anything good to say about it there.
[Read what others are saying about this product]
Showerheads can make a significant difference when it comes to how relaxing your showers are, and they help with your cool down after a vigorous workout.
Pros:
Showerheads can be incredible; this brand isn't though
Cons:
Questionable manufacturer
Lots of negative reviews
The product seems cheaply made
Hydro Shower Jet review verdict: Pass on this one
If you are in the market for a showerhead that does a bit more than the norm, this isn't it. Save your money and buy a showerhead from a reputable manufacturer. Click here if you want to read more about this product.
Read more:
Francis Ngannou Reacts to Video Showing Him Sparring Cyril Gane
Logan Paul Claims Floyd Mayweather Owes Him Money
Jake Paul Promises to Leave Boxing if UFC Improves Fighter Pay and Benefits
Floyd Mayweather Returns to Boxing to Face YouTuber
Henry Cejudo Offers to Fight Alexander Volkanovski at UFC 272